Spring 2013
Greetings from Towers at North Myrtle Beach!
Spring is finally here in North Myrtle Beach! We are busy gearing up for Summer 2013 and all of the fun that it will bring. We are busy with improvements to make the stays of each of our guests the best that they can be. Make your vacation plans today - call or book online! Our vacation planners are ready to help you plan your memorable beach vacation.
News from Towers at North Myrtle Beach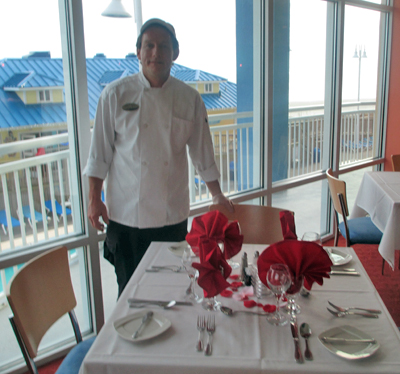 Valentine's Day Dinner
3500 Ocean Grill, at our sister resort, the Prince Resort at The Cherry Grove Pier had an awesome Valentine's Day dinner this year. Guests dined on she-crab soup, seared salmon with pineapple relish and more! "We love adding an extra spark to our guests' love life." said Stephanie Chestnut, manager at The Prince Resort at the Cherry Grove Pier.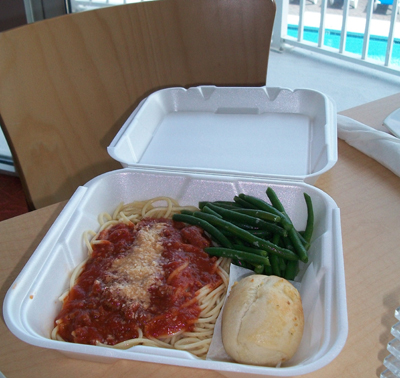 American Heart Association
Towers at North Myrtle Beach has kicked off it's 2013 fundraising campaign for the American Heart Association. We had a bake sale and held a 50/50 raffle with our employees. The winner of the raffle was announced on Easter morning. We also had our annual Spaghetti Dinner on Monday, April 15th. We hope to raise more money this year than we did last year!
News from the Beach
Sea Turtle Season is Almost Here!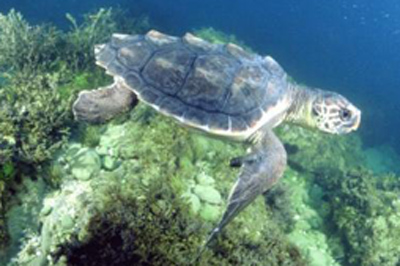 Loggerhead turtles are an endangered species of sea turtles (and our state reptile) found in our area. Loggerhead turtle nesting season begins in May and lasts through October.
Persistent population declines due to pollution, shrimp trawling and development in their nesting areas - among other factors - have kept this beautiful creature on the endangered species list since 1978.
These sea turtles can grow to be three feet long and almost as wide! They often grow to weigh between 250 and 350 pounds. They are primarily carnivores - munching on jellyfish, conchs, crabs and fish. Sometimes they even eat seaweed.
Female sea turtles will crawl out of the ocean to lay her eggs. She will spend between 30 and 45 minutes digging. She will then lay around 100 ping-ping ball-sized eggs. Once her eggs have been laid, she will return to the ocean and will never see the eggs or her hatchlings ever again. It will take between 45 and 65 days for the eggs to hatch depending on the temperature of the sand. It is estimated that only 1 out of 1,000 of these turtles makes it to adulthood. Nests can often be lost to predators such as raccoons, dogs, ghost crabs, sea birds, ants, as well as shoreline erosion and human predation.
There are some things that you can do to help when you visit the beach:
Do not disturb them. If you see an adult coming on shore - keep your distance. She may return to the sea without laying her eggs. After too many failed attempts she may just release her eggs into the ocean.


Be sure to fill in holes that you dig on the beach. These tiny turtle hatchlings can fall in the holes and become trapped!


Turn off flashlights and keep other artificial light sources low after the sun goes down. These artificial light sources may confuse the females and may cause them to head in the wrong direction because they use the moon for guidance. Artificial lights could also cause the hatchlings to go in the wrong direction.


Do not touch the hatchlings. They must be allowed to crawl to the ocean on their own.


Pick up your trash. Be sure to take your tents, chairs, coolers and trash with you when you leave the beach. Turtles may become tangled in these items as they leave the beach. Plastic bags can actually be deadly for these turtles. They may mistake a plastic bag for a meal of jellyfish.


Leave established nests alone. Don't make their odds even tougher. These turtles are protected and it is a federal crime to bother sea turtles, their hatchlings, or their nests.


If you see a sick or injured turtle on the beach or if you find a nest, please contact the North Myrtle Beach Sea Turtle Patrol at (843) 283-6670 or the South Carolina Department of Natural Resources at 1-800-922-5431.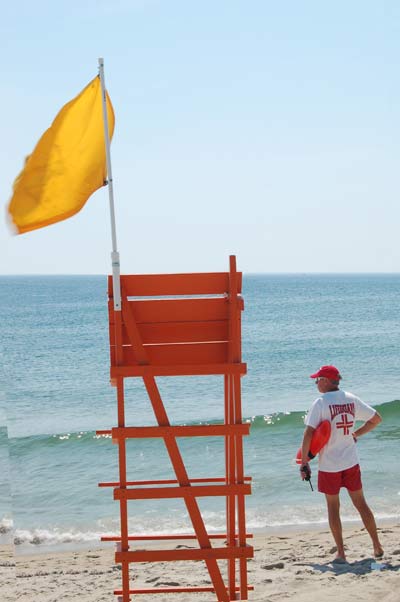 North Myrtle Beach Regulations
As folks make their way back to the beach this summer, please keep these regulations in mind. They are the laws of North Myrtle Beach and help make the beach safer and more fun for everyone.
No Littering. If you litter, you may be fined up to $1,000.
No Alcohol or glass containers are allowed on the beach.
Do not damage sea oats, sea grass or sand fencing.
Discharging or even possessing fireworks is illegal within the city limits of North Myrtle Beach. This includes fireworks on the beach.
Open containers of beer, wine or liquor are prohibited in vehicles, or any public place including streets, sidewalks, and beach areas.
Swimming is not permitted beyond fifty yards from the beach or over shoulder depth unless otherwise stated by the lifeguard.
Jumping or diving from piers is prohibited and swimming within fifty yards of a pier is prohibited.
Only canvas fabric rafts may be used in the ocean. These rafts must be equipped with safety ropes.
Surfing is only allowed in designated areas.
Employee Spotlight
Suzanne Fair | Director of Housekeeping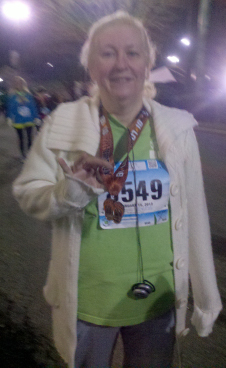 Our featured Employee for the month of April is Suzanne Fair, who is the director of housekeeping here at The Prince Resort at The Cherry Grove Pier.

Suzanne has been a team player since her first day of work. She started here in the accounting department and transitioned into the Front Office Manager position. During her tenure at the front desk, Suzanne improved the customer service that we were providing and she created a lasting relationship with many of the guests that visited. Suzanne has now made her newest transition into her position as our Director of Housekeeping. We are excited to see the improvements that she is already bringing to that department.

Many of you have had the privilege of meeting Suzanne, but what you may not know is the amazing journey that she has been on during the last year. Suzanne lost her husband of fourteen years, David, last year due to weight-related issues. Because of his weight, he developed Type 2 Diabetes at a very early age. He later developed Coronary Artery Disease and renal failure. After he passed away, at age 50, Suzanne realized that it was time for her to get serious about her health. She knew she needed to get her weight under control. Suzanne lost her first 20 pounds out of grief. She then joined Weight Watchers, which taught her better eating habits. She lost another 35 pounds. Suzanne has lost a total of 55 pounds since May 31st, 2012.

While Suzanne was losing her weight, she began a 'bucket list' of things that she wanted to do during her lifetime. Running a 5K was a the top of her list. Suzanne completed her first 5K on February 15th, 2013 during the Myrtle Beach Marathon. She finished the race in 34:49 chip time and she placed 555 our of 923. Suzanne has signed up to run the Diva's 5K in May!

"I know my late husband is very proud of me and I am doing this in honor of his memory. I want everyone to know that getting their weight under control is the best defense against a disease that affects every part of your body. Nothing that you eat is worth the destruction that this disease puts you through," says Suzanne.

"We are all very proud of her" says Stephanie Chestnut, manager at The Prince Resort, "She is an inspiration to all of us!"
Guest Comments
"If you want to be oceanfront and on the beach, this is the place to be! We arrived on a Sunday afternoon for our Spring Break getaway. Check in was a breeze, literally - the wind was blowing at 30+ miles per hour. The staff was exceptional in helping us to get into our unit quickly. We were on the 18th floor in the center of the building in a 3 bedroom, 3 bathroom unit that had an absolutely spectaclar view. The unit was very clean and had very nice furnishings. The beach was fantastic and only a few steps from the building. Truly oceanfront! The pool, lazy river and hot tubs were clean and well-maintained. Our only complaint had nothing to do with the resort, it was the weather. We were in the unit March 24-31 and the weather was cold, uppper 40s and low 50s with a strong wind. Not what we had hoped for. We pulled the chairs up by the windows in our unit and relaxed looking out onto the ocean. It was as if we were sitting on the beach, but not quite as nice, of course. The sun felt fantastic even through the windows. This was a great resort and great experience despite the weather. The staff was very friendly and would always ask where we were from and if we were enjoying our stay. We would love to return when the weather is better."
thetravelingfamily12, Suburban Chicago via TripAdvisor
Click
here
to read more Guest Comments.
Fun in the Sun
Myrtle Beach Fun Facts
The Carolina Wren is the State Bird of South Carolina.
The Grand Strand's earliest innkeeper may have been William Gause, who operated a tavern for travelers along the Old Kings Highway in the Windy Hill Section of North Myrtle Beach beginning in 1740.
All of Myrtle Beach's 54 signalized traffic intersections (not counting those that the state maintains on the Highway 17 Bypass), have mast arms and poles instead of strain wires.
Monthly Recipe - Stuffed Red Peppers
2 large red bell peppers, halved and seeded
1 (8 ounce) can stewed tomatoes, with liquid
1/3 cup quick-cooking brown rice
2 tablespoons hot water
2 green onions, thinly sliced
1/2 cup frozen corn kernels, thawed and drained
1/2 (15 ounce) can kidney beans, drained and rinsed
1/4 teaspoon crushed red pepper flakes
1/2 cup shredded mozzarella cheese
1 tablespoon grated Parmesan cheese
Arrange pepper halves in a 9 inch square glass baking dish. Cover dish with plastic wrap. Poke a few holes in the plastic wrap for vents, and heat 4 minutes in the microwave, or until tender.
In a medium bowl, mix tomatoes and their liquid, rice, and water. Cover with plastic, and cook in the microwave for 4 minutes, or until rice is cooked.
Stir green onions, corn, kidney beans, and red pepper flakes into the tomato mixture. Heat in the microwave for 3 minutes, or until heated through.
Spoon hot tomato mixture evenly into pepper halves, and cover with plastic wrap. Poke a few holes in the plastic to vent steam, and heat in the microwave 4 minutes. Remove plastic, sprinkle with mozzarella cheese and Parmesan cheese, and allow to stand 1 to 2 minutes before serving.